Bottle unscrambler, bottle sorting machines
Cosmetic - Personal Care – Food Industry - Chemical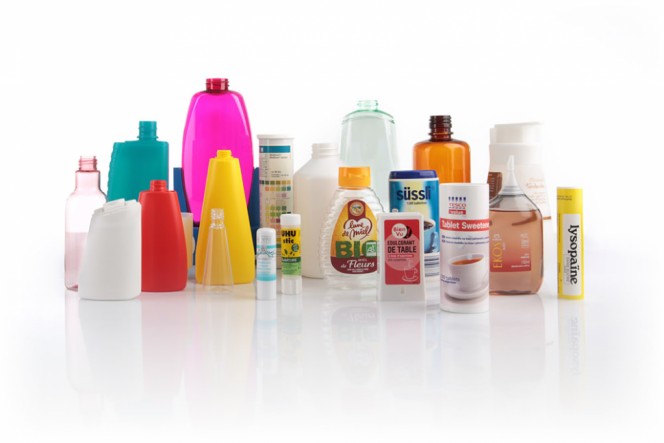 The BCM linear unscrambler machines sorts, straightens, orients, positions and transports any rigid object. This machine is built into packaging lines in order to feed downstream operations (filling, labelling, capping, assembly, control, etc…).
BCM is the only company on the global market manufacturing linear bottle unscramblers. The advantages of the linear system are:
High flexibility with low changeover time, multiple formats and small series production
A simple and reliable mechanical device with low maintenance
Almost no parts in movement, what means low wearing
A very compact solution
A "first in first, first out system" meaning that the bottles will not stay very long in the system and be scratched. Absolutely necessary for sensible PET or soft-touch bottles.
Low compressed air and electricity consumption.
Possibility to orientate the bottle around their vertical axis before setting them into the pucks
Possibility to integrate straightener and pusher to guarantee the position of the bottle into the pucks.
Adaptation of our offer to each customer requirement
The bottle shapes, sizes and materials, the required speeds, the downstream operations, the installation in a given environment are all criteria used to define the solution required by the customer. The BCM sorter can offer a multitude of solutions.